Explosive, Alarming FISA Memo Set To Rock DC, End Mueller, and Send Leaders To Jail!
Released By Before It Is News
On Thursday, all hell broke loose in Washington D.C. after the discovery of a four-page memo detailing sizable FISA (Foreign Intelligence Surveillance Act) court abuse was made available to the entire House of Representatives. Many politicians are saying that this memo will not only send people to jail but could end the Robert Mueller's investigation.
Hillary is definitely going to be indicted and put to jail and everyone within the criminal network below!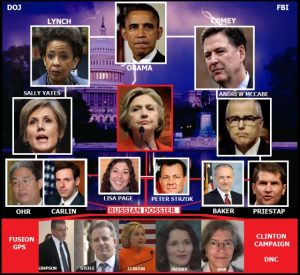 WATCH THE VEIDEO BELOW! UNPRECEDENTED HIGH TREASON!