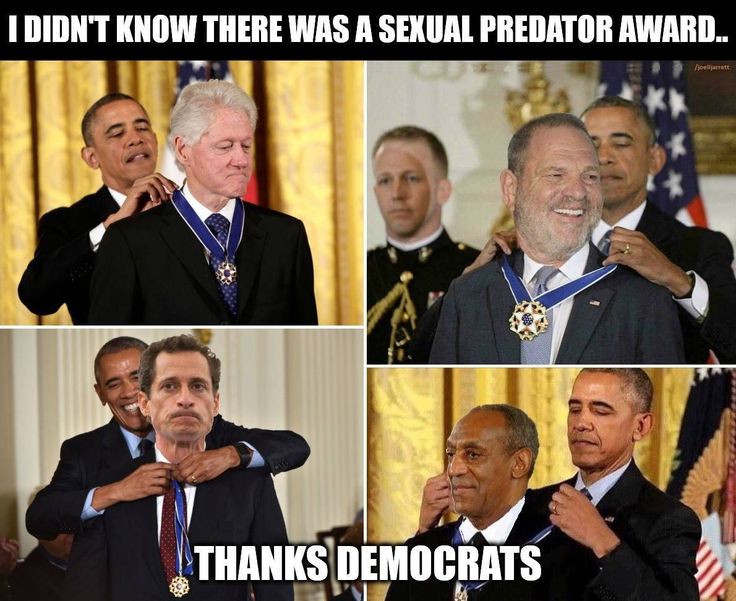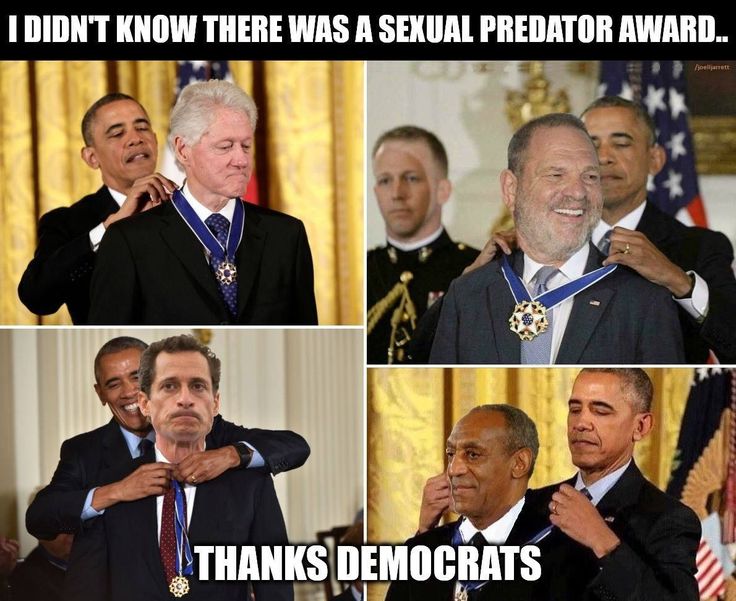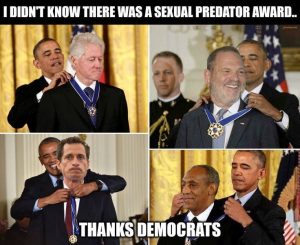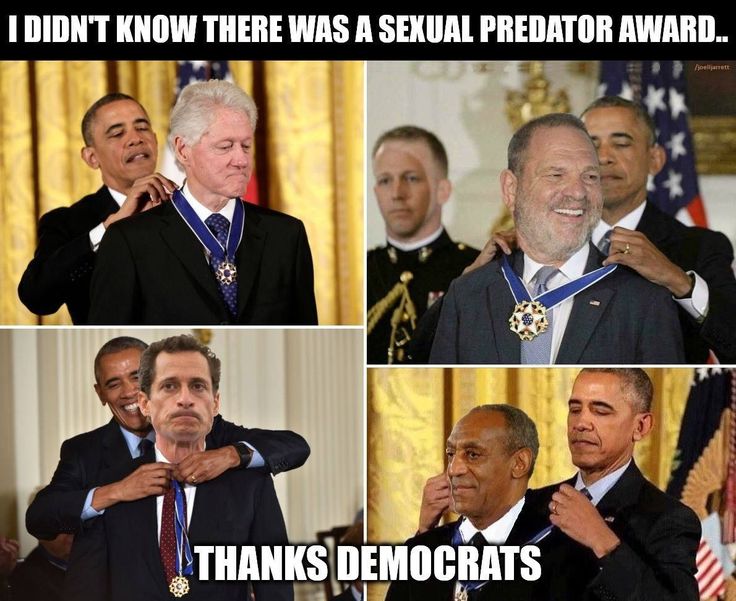 CLINTON, A SEXUAL PREDATOR.
WEINSTEIN, HOLLYWOOD BIGGEST MOLESTER AND RAPIST.
WEINER, HUSBAND OF HUMA ABEDIN, CLOSEST AND MOST POWERFUL AIDE TO KILLARY CLINTON, CHILD ABUSER /PAEDOPHILE.
BILL COSBY, SEXUAL PREDATOR.
ALL HONOURED BY FALSE MUSLIM OBAMA, WHO LOVES ALL KINDS OF DEPRAVITY AND WAS PROTECTED BY THE OFFICE OF THE PRESIDENCY UNTIL NOW.
THE DEEP STATE IS NOW IN TOTAL PANIC.  THE SWARM IS BEING DRAINED.