Key NATO Commander Agrees With Trump – NATO Is Obsolete
By Jason Ditz – Antiwar.com
Gen. Mercier Says, "NATO Too Focused on Deploying Troops Abroad."
With most of the political leadership in other NATO member nations lash US President-elect Donald Trump for calling the alliance "obsolete," he doesn't appear to be alone, with top NATO commander Gen. Denis Mercier saying he agrees that there are parts of NATO which are absolutely obsolete.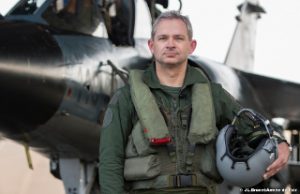 Gen. Mercier is France's Air Force Chief of Staff as well as NATO's Supreme Allied Commander Transformation, and says he believes NATO is far too focused on deploying troops abroad, and sending expeditionary forces into various countries, singling out Afghanistan in particular.
Mercier argued that NATO should revamp its anti-terror efforts to focus on helping countries develop their own long-term plans for counter-terrorism operations instead of just deploying NATO troops around the world.
The Supreme Allied Command Transformation (ACT) is meant to focus on future threats, and its express purpose is to modernize parts of NATO that are approaching obsolescence. It is not wholly surprising, then, that the commander would see significant parts of NATO that are obsolete, though the fact that he was willing to public affirm as much right now reflects a major break with the political leadership, which is desperate to present NATO as both relevant and irreplaceable.