Obama Tries to Look Tough in Last Days!
Obama's "Gunfight at the O.K. Corral": Useless Sanctions for Supposed Russian Hacking!
Eight years ago, I warned the American public that we had an offspring of the CIA in the contrived personae of Barry Sorel a.k.a Barack Hussein Obama. It was a stupid idea to have stewarded a mulatto CIA operative through the Illinois legislature to the heights of the US Presidency. He had no real employment history or significant accomplishments. He was literally the 'man who never was'.
Now, eight years later, the CIA in concert with Obama, have decided to punish the Russians for a presumed act of hacking which supposedly helped Trump to win the 2016 presidential race. Nothing could have been farther from the truth. Yet, truth has been an alien entity to both Obama and the present DCI, John Brennan.
Obama ends his administration the same way he had come into the Presidency with a catalogue of personal grievances begotten as a gay, mulatto male whose whole world revolved around fiction and wishful thinking. The sad truth of this last confrontation between POTUS and the Russian President Vladimir Putin amounts to nothing more than a moment of farce.
In the movie "Gunfight at the O.K. Corral", Doc Holliday [Kirk Douglas] and Wyatt Earp [Burt Lancaster] killed a bunch of cowboy desperados in thirty seconds. However, in real life this alleged gunfight had a very different outcome.
Obama is aping this childish retaliatory action of this fiction by expelling 35 Russian operatives and personally sanctioning five Russian entities and four individuals. To what end?
With less than a month to go, Trump will reverse all of Obama's directives ASAP! If I were on the Trump transition team, I would recommend that the first international visit by President Trump would be to visit Russia and personally embrace President Vladimir Putin. Putin has taken advantage of the ignorance and arrogance of the Clinton/Obama administration. He had no respect for Hillary Clinton as Sec. State or anyone else.
Why should he?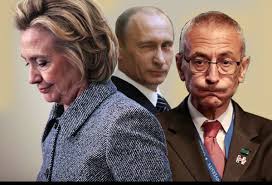 When the so-called, non-profit,"CIinton Foundation" via the Podesta brothers, were whoring themselves to Russia in return for concessions on uranium mines. Hillary supposedly reprimanded the Russians over their presumed illegal incursions into both the Crimea and the Ukraine. Yet, no Democratic administration has had as many wars, disastrous incursions into foreign lands as the Obama administration with HRC and JK at the helm of their foreign policy.
Now, Susan Rice, Samantha Powers and Ben Rhodes, the most dysfunctional group of WH advisors since Bush Jr's 9/11 chicken hawks, have decided that Obama should have a lasting legacy of looking tough when in fact he has been weak and indecisive for the last eight years.
Let's be real: Hillary Clinton lost the election because she was not honest, not credible and really just not likeable. All the hacking in the world [even on the DNC part] could not have done anything to salvage her candidacy. She was lazy, inept, and denigrating in her attitudes toward us, "the deplorabe American taxpayers/veterans". There was nothing that Russia did, or did not do, that could have made all of us voters come out and cast our votes against the Obama/Clinton machinery.
I have had extensive experience working with and against the Russians. Clearly, I prefer working with the Russians. I have an immense amount of respect for them and their massive historical sacrifices that they had made during WWII.
I have always abided by the simple fact that I have treated the Russians as I would want to have been treated. Yet, I would never taunt or provoke any Russian, let alone their professional intelligence services, the FSB or the GRU.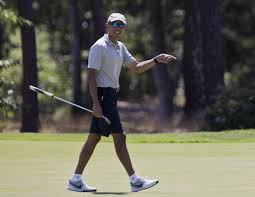 If I were Obama, I would prepare to acknowledge that any type of revenge demands that he, or anyone else, dig two graves: one for your opponent, the other for you.
There is an old Jewish proverb which applies to Obama and company:
"Pride [revenge] is the mask of one's fault!"