Parents: Do Not Give Children 'Unproven Vaccines' That May Permanently Damage Organs, Reproductive System, Immunity…!
By Alicia Powe – Gasteway Pundit, December 24,  2021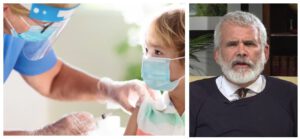 Matthias Chang Open Challenge to scumbag Khairy and the Director-General of Ministry of Health (MOH):
I dare both of them to issue a public statement to the MSM and social media that what Dr. Robert Malone, the Founder of the technology – mRNA, has stated is wrong and has no scientific basis to issue the  global alert on 24.12.2021 (Christmas Eve)!
Since both scumbnags are hell bent on vaccinating our children, supported by samseng doctors from MOH, they should not be afraid to state their case with solid evidence. Dr. Malaone dare issue a global alert to all parents, and no doctor in the world and government agencies such as CDC, FDA. NIAID, NIH etc in USA and the European Medicine Agency (EMA) have the guts to prove him wrong!    
What we have is voodoo science!
Continue reading from the PDF below: